The Hidden Grove Pool Estate
The Hidden Grove Pool Estate
14,500 Sq. Ft
11 Bedrooms
36 Beds and 5 Roll Away Beds, Sleeps 45
10 Bathrooms
Check Availability
Set on 33 awe-inspiring acres, this palatial escape is anchored by a nine-bedroom, seven-bathroom main home, as well as a two-bedroom poolside cottage. The Hidden Grove Pool Estate embodies the quintessential essence of southern elegance that makes a perfect backdrop for group gatherings.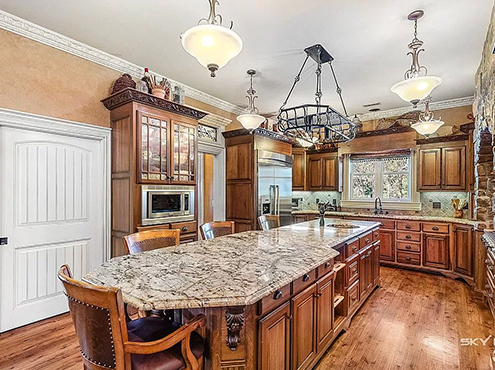 Welcome to where life's biggest moments last forever. Found not just in dreams, but in the heart of Northwest Arkansas and the Ozarks, our largest property in the region features everything friends, family, and colleagues could ask for, including a year-round heated pool and spa, home theaters, recreational rooms, and multiple kitchen and dining areas.
In addition to casual gatherings, The Hidden Grove Pool Estate can also play host to group retreats, special events, idyllic weddings, and more for up to 750 guests when booked for four nights or longer.
Prior to arrival, your individual concierge will contact you to assist in making optional arrangements for dining and catering from our private menu selections if desired.
Your concierge will also discuss optional daily housekeeping and security services and assist you in booking private tours in our 15-passenger luxury excursion vans.
Check Availability
Let's Stay In Touch